Skip to Content
Commercial-Grade Success
Kickin' Asphalt Paving is a full-service asphalt paving company in Denver, CO & the Arizona Valley. The services we offer include grading, paving, resurfacing, striping, and more. Our trained foremen have the expertise to handle any job efficiently and quickly. No job is too large for us. Our goal is to be a one-stop shop for all asphalt paving needs. To reinforce that, we only use highway-grade asphalt with commercial-grade equipment. Call us, and we will gladly get you your free estimate today.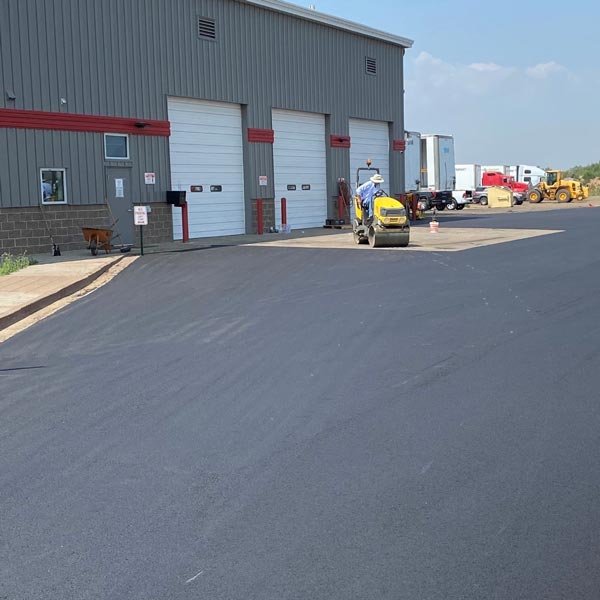 Asphalt Services We Offer
Our foremen specialize in asphalt paving for commercial and residential projects of any size. We use highway-grade asphalt with commercial-grade equipment for each job. The services we offer include commercial and industrial lots and repairs. We use only the most cutting-edge techniques and equipment for each of our jobs. Here is a complete list of our asphalt services:
Driveway
We specialize in large driveways and lots. We're happy to provide a competitive bid on larger jobs.
Mall & Plaza
Our team offers estimates on larger lots. Our goal is to provide fast, efficient, and affordable services.
Parking Lots
Our asphalt expertise extends to light and heavy traffic surfaces. We ensure our products are built to last.
Asphalt Repair
Routine asphalt repairs help reduce the need to replace your entire lot. We recommend yearly inspections to help identify areas of concern before they become issues.
Emergency Repair
Emergencies and accidents happen. When they do trust us to correct the issue quickly and efficiently.
Grading
We specialize in grading to ensure the lot is even before paving and laying asphalt. Our goal is to provide the best product for our customers.
Paving
Bring some new life to your parking lot. Our foremen have the expertise to place layers of even and smooth asphalt.
Remove & Replace
We'll take care of removing the current asphalt before we start our paving process. This is to ensure the ground is correctly prepared before paving.
Speed Bumps
Help control the speed with our asphalt speed bumps. They can create a safer environment for everyone.
Striping
We can provide quality, long-lasting striping to refresh your lots. This can help lay out essential sections in your commercial or industrial lots.
Stress-Free Paving
You'll be assigned a project manager when choosing us for a job. The project manager will be your main point of contact, answering any questions and providing updates on your job. You can trust us to get the job done efficiently and quickly. Our goal is to become your one-stop shop for your asphalt needs, including resurfacing, grading, paving, and stripping. We use highway-grade asphalt with commercial-grade equipment to ensure we remain leaders in our industry. Call us to learn more about our asphalt services and to schedule your free estimation.
If You Don't Call Us…
It's Your Own Asphalt
Call to Schedule Your Free Estimate